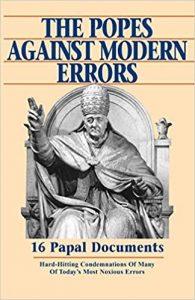 New Adult Class, "Caritas in Veritate" (Charity in Truth)
Join us from 9:30 – 11 AM in Leppert Hall on the third Saturday of each month as Fr. Gonzalez unpacks modern heresies specifically addressed in 16 different papal encyclicals. The book, The Popes Against Modern Errors, is strongly recommended and can be purchased on TANbooks or Amazon. Our times are fraught with modern errors, which popes for over 150 years have rebuked. Learn how the Vicars of Christ attempted to protect their sheep from wolves in this informative series you won't want to miss!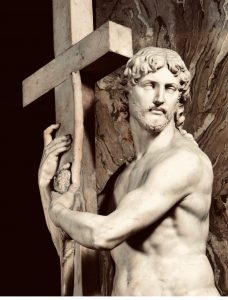 Graven Images: The Audacity of Christian Art in Light of the Incarnation
Join us from 9-10 AM Sunday, March 5th as we begin a study of Christian Art and its impact on our Catholic tradition and heritage. How can we better understand and appreciate the audacity of Christian art when the Hebrew tradition seemingly forbids the use of images? What role does the Incarnation of Christ play in all this? What constitutes Sacred Art and why is beauty so important? These presentations will address these questions and help introduce a lost language of visual symbolism and imagery that have helped catechize millions of believers in the mysteries of our faith. Discover the power of art as a sacramental revelation and its ability to transform our culture and save souls. Presentations given by Yeinier Gonzalez, parishioner and member of the Catholic Art Institute, a non-profit dedicated to the restoration of the sacred in the arts working to empower artists to use their gifts to glorify God.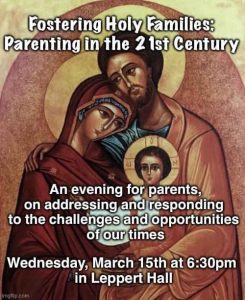 The Mass is nothing short of amazing. Through it, we encounter God in the most intimate way possible as we hear Him speak to us in the Liturgy of the Word and as we receive Him Body and Blood, Soul, and Divinity in the Holy Eucharist. In this 5-week video-based study A Biblical Walk Through the Mass, Dr. Edward Sri explores the roots of the words and gestures we experience at Mass and explains their profound significance. This fascinating tour of the Mass will renew your faith and deepen your love for and devotion to the Holy Eucharist. Join us beginning Sunday, March 26th from 9-10 AM in the Family Life Center, Leppert Hall.